ImmoTool 1.0-beta41 released
---
We are happy to announce the release of ImmoTool 1.0-beta41. Besides some small changes and improvements the most important changes are:
Fixed Memory Leak
A memory leak in the program was fixed. Because of this error the program became unusable after a longer time of use. In this case it was necessary to restart the program.
Permanently save table preferences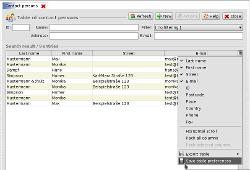 It was a frequently asked question to save certain table settings (visible columns, column order, etc.) permanently. After a complete rewrite of all table views, we were finally able to implement this new feature.
There is a new option in the table menu (on the top right of a table) called "Save table preferences". After some table settings have been changed, click on this option in order to save the new settings permanently. Each user in a project may save its own table settings.
Reworked calendar view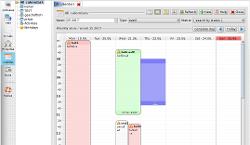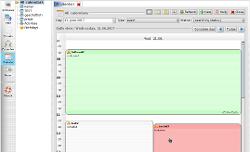 The day / week / month view of the calendars have been reworked. We are now using a forked version of the bizcal project in order to realise these views. We're going to releasing the source code of the forked library on GitHub soon.
Especially the day and week view offers more flexibility and a better usability. In order to create a new calendar entry, you can mark a certain are on the day and week view. Use Drag & Drop in order to move calendar entries to another time. The new calendar views are a step forward compared to our earlier implmentation. But still this solution is not perfect. We're planning to improve the calendar views even further and publish the changes through GitHub.
How do I get the latest version?
If you already have installed the program, you can use the auto update mechanism (via Main menu » Extras » Updates).
You can find the latest installation packages in the download area. You can find older version of the program within the users area.
---
---